Overlapping and Complex Rules Deplete Company Resources
The increasing costs of complex and expanding new regulations for Children's Products Manufacturers and Importers continue to impact the operations of many small to midsize companies.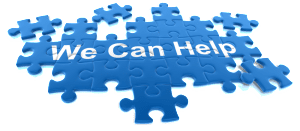 For many of these companies, compliance costs are a real resource drain diverting attention from customer service and product development into regulatory compliance oversight and reporting activities.
Today's complex and expanding regulatory environment continues to have an impact for a large number of small to midsize companies in both the short and long term.
Jacoby Solutions offers a wide range of compliance advisory services to help companies improve and strengthen their capabilities to comply with Federal, State and Retail regulatory requirements.  With hands-on experience in running Juvenile Products companies and working for a CPSC-accredited laboratory's, Jacoby Solutions consultants bring a unique perspective to your operational and compliance challenges.   Whatever your need, we have a compliance solution for you:
»Compliance Advisory Services
Whether you are in the design/planning stages of product development or you have been producing products for some time, knowing the regulations that would apply to your product can be a daunting task.  Jacoby Solutions can review your product for applicable Federal/ State Regulations and Retail protocols that would apply.  We will work with you on the best testing strategy to effectively meet applicable compliance requirements while reducing overall testing costs.
»Management Advisory Services
Jacoby Solutions management advisory services focuses on helping clients succeed in an increasingly competitive business environment by making best use of their resources.  Jacoby Solutions assists clients in identifying critical operating factors and objectives. By analyzing alternatives, Jacoby Solutions can help clients formulate practical strategies to address problems and maximize opportunities.
»Brand Launch Services
With the launch of CPSIA Ready©, a "product centric" CPSIA compliance solution, Jacoby Solutions can offer clients a more effective and efficient way to achieve CPSIA compliance. By leveraging Jacoby Solutions proven methods clients can integrate compliance in their operational process from day one.  By combining CPSIA U, Jacoby Solutions e-learning compliance training platform with CPSIA Ready compliance solution clients can be CPSIA Ready from launching a new product to bringing a brand into the United States for the first time.
Jacoby Solutions introduces a Cloud Based Compliance tool that gathers all relevant technical files that support product compliance and places them in one location.  Users can easily access information anywhere, anytime and on any device.
»CORE Audit©
Business "CORE" Audits can help educate business owners on the importance of compliance readiness as it applies to everyday business activities. Clients work closely with our auditors to improve their incident reporting process. Jacoby Solutions auditors provide business owners with information on current compliance and or operational issues formerly not known to them.
»CPSIA Compliance Coaching
Jacoby Solutions can provide the "Coaching" necessary to bring in-house Compliance Officers up to speed with Federal or State regulatory issues as it applies to the company's product line.
»Customer Service Review & Issue Escalation Process
Brand equity grows when customer service departments are aligned with current business and operational goals. The training of employees to properly respond to customers' needs while consistently representing the company's best interests ensures customer loyalty and the bottom line.  A review of the escalation process is necessary in the light of current rulemaking and the regulatory climate of the CPSC, to ensure that incidents, accidents, injury reports or quality issues are always reported and documented.
»Company Compliance Program
Recent regulations and high-profile cases indicate that the Consumer Product Safety Commission expects companies to have a well-developed compliance program to include; a written compliance policies; an employee training program, designated compliance officer, board of oversight and compliance record retention.
»Undue Influence Policy Training
Jacoby Solutions provides a unique e-learning platform that provides compliance related employee-training.  The first module, available through CPSIAU©, covers the requirement as found in 16 CFR 1107.24 for Undue Influence Training.
Contact us today and see how we can help you embed compliance into everyday business operations.