Undue Influence Training: 
Save Time, Money, and Meet 1107.24 Requirements!

Dear business owner / executive:
Do you want to take the guesswork out of compliance with the Consumer Product Safety Improvement Act (CPSIA) Undue Influence component?
If so, discover the breakthrough training program designed to help business people just like you.
The Compliance Dilemma
Compliance with the Undue Influence regulation (16 CFR 1107.24) is mandatory for companies manufacturing children's products.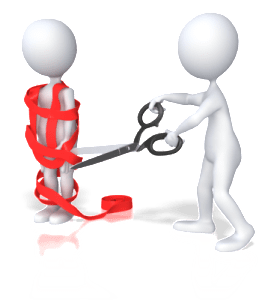 You have chosen your 3rd party Lab, but they cannot provide training for Undue Influence over themselves.  Then how do you comply with 1107.24?
While the government spells out what to do, they leave you in the dark on how to do it effectively without burning up time and money.
Undue Influence at a Glance
So let's start with the Cliffs Notes version of the law.
16 CFR 1107.24 is designed to make sure that anyone within a company making children's products does not apply pressure on a third-party testing lab to influence positive results. To comply you need to:
 Assure appropriate employees and agents from here to Hong Kong are trained on how to avoid undue influence.
 Make sure those associates confirm electronically or with signatures that they've completed training.
Keep your eyes glued to changes in the law–and restart the training cycle each and every time the law changes,
Establish step-by-step guidelines on how to notify the Consumer Products Safety Commission (CPSC) in a flash if an employee attempts to use undue influence.
 Provide a path for your employees to report undue influence to the CPSC confidentially.
 Dot your I's and cross your T's so when the auditors knock on your door you can prove beyond a shadow of a doubt that you operate by the letter of the law.
The road to compliance is littered with obstacles–wading through mind- bending legalese to interpret the law, building procedures and training programs, shuttling employees old and new in and out of training, and tracking every step along the way.
Compliance is not only time-consuming, it's a logistical nightmare.
Take the Work out of Compliance
Imagine if there was an easier way–a system that delivers multi-media training in a couple of clicks. It's designed so employees can complete training anywhere, anytime with their iPad, iPhone, laptop or Android device and sign-off electronically. And the system captures everything—ready for the auditors.
We created it. We even have a version in Chinese!
CPSIA Ready Undue Influence Training Module, e-learning for your employees and agents, is the quickest, easiest way for you to comply with Undue Influence training. It lets you get back to building your business—and sleeping well at night.
As someone who has walked in your shoes and was involved with launching nine juvenile-product brands, I know the operations side of your business.
Over three years ago, I saw compliance legislation looming like a dark cloud on the horizon. I knew it could suck the wind out of the sails of small and medium-sized children's products manufacturers. So I used my background in technology, and business operations and proceeded to hire a team of subject-matter and technical experts to create CPSIA Ready. CPSIA compliance for small business has arrived!
There's nothing quite like the Undue Influence Training Module. It includes: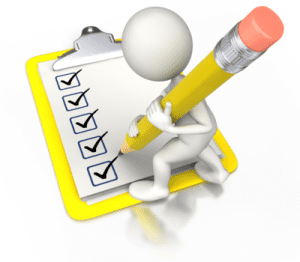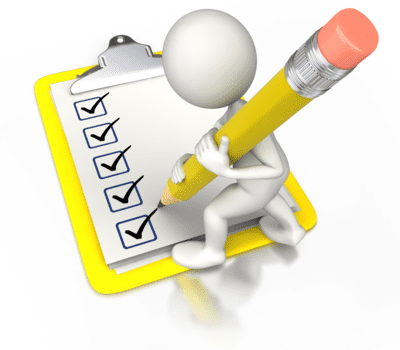 Everything you need for Undue Influence compliance training in one place.
Lab independence – we don't do product testing! No conflicts. No worries.
The benefit of hours and hours we've spent over two years alongside our experts poring over CPSIA and interpreting all the legal mumbo jumbo….so you don't have to.
An engaging, responsive e-learning course with mobile-friendly design that employees can complete in less than 15 minutes at their desk or on the go via their smartphone.
A CPSIA review that includes testing and certification requirements.
Training on Undue Influence and how to report compliance issues.
Slides customized with your own escalation policy.
It has all the effectiveness of classroom learning with none of the inconvenience. And rest assured there's no way to fast forward through the training!
Updates on the law so you don't have to have your ears to the ground for legal changes that could upset your applecart.
Easy tracking and documentation on who has taken the training including:
A digital confirmation that they've completed the training.
Certificates automatically generated and stored for each employee who has completed the course.
Chinese language version available for agents and affiliates in Asia.
Why take chances with compliance?  Manage your risk and Enroll now to get CPSIA compliance under control and get back to growing your business.
Sincerely,
Bill Jacoby
Principal, Jacoby Solutions
Complete Compliance With An Eye On Business Transformation!
____________________________________________________________________________________________________________________________________________________________
P.S. The future of CPSIA compliance has arrived with CPSIA Ready.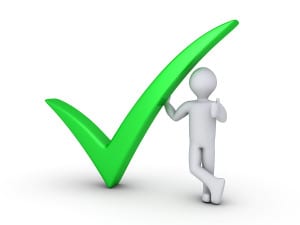 The "Lab Independent" CPSIA Solution for Business.
Are You CPSIA Ready?