Potential Ways to Reduce Third Party Testing Costs Through Material Determinations Consistent with Assuring Compliance: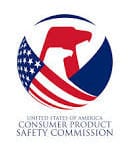 CPSC Workshop – April 3, 2014 
Tomorrow, beginning at 9 am, CPSC staff will hold a workshop on potential ways to reduce third party testing costs, to be held at CPSC's National Product Testing and Evaluation Center in Rockville, Maryland. You may find out more information and attend by registering here or you may watch the webcast at www.cpsc.gov/live (Note: Viewers will not be able to interact with the panels and presenters.)  Written comments may also be submitted by April 17, 2014. The goal of the workshop is to provide CPSC staff with information and evidence concerning possible Commission determinations that certain materials will comply with applicable safety standards with a high degree of assurance and without requiring third party testing.  Staff would like to emphasize that the workshop will focus on technical questions and information as detailed in the FR notice.
https://jacobysolutions.com/wp-content/uploads/2023/08/Jacobysolutions-300x150.jpg
0
0
BillJ
https://jacobysolutions.com/wp-content/uploads/2023/08/Jacobysolutions-300x150.jpg
BillJ
2014-04-02 17:55:38
2014-04-02 17:55:38
CPSC Workshop April 3 – Potential Ways To Reduce Third Party Testing Costs Through Material Determinations Consistent with Assuring Compliance