We are getting ready to start another year, and it looks like it will be at least another year until we can again travel to our factories and suppliers. On top of that, the CPSC has gone into aggressive enforcement mode, so how can you be sure that you have the right policies and procedures in place to protect your brand and reduce your risk of importing a non-compliant product?
The supply chain shortages you have heard about are real, so how can you be sure that the product you tested eight months ago is the same as the one on the shipment you are expecting for delivery before Chinese New Year? A material change is your most significant threat to the compliance of your products, so here are a few things you can do to lessen your risk with upcoming shipments.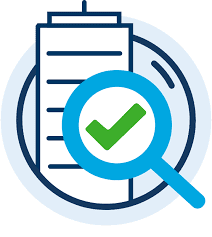 Implement a supplier guide to outline your requirements that address everything from packaging, labeling, product testing, and material change.
Implement language into your Purchase Orders related to the compliance of your products. Get the factory to agree that it will be liable for your company's economic loss that results from its failure to comply with its product safety obligations.
Implement a material change policy with forms to document any material changes, so your factory can notify you of any changes that might affect the certification of your products, as new testing may be warranted if new raw materials or components are used.
Perform pre-shipment checks using a third-party inspection company so you can verify both the quality and compliance of your products. Tracking labels for children's products and incorrect Children's Product Certificates are low-hanging fruit for the CPSC, so make sure these are in order.
Do an unannounced factory inspection and test for lead or phthalates to ensure that your products comply. Be mindful of who selects the product sample to be tested, as it must be a representative sample of the product you are introducing into commerce.
Your factories and suppliers are your business partners, so you need to set the right expectations and hold them accountable for manufacturing excellent quality and compliant products. Never prepay for goods before delivery. If possible, the best practice is to place a deposit to start production and the next payment upon your product clearing customs, so they know they have your best interests in mind!
With the new year fast approaching, now is the time to implement these changes and others to update this and any part of your compliance program for the way you currently do business, as it seems like the next few months will be more of the same as Covid does not seem to be going away soon.
https://jacobysolutions.com/wp-content/uploads/2023/08/Jacobysolutions-300x150.jpg
0
0
B Jacoby
https://jacobysolutions.com/wp-content/uploads/2023/08/Jacobysolutions-300x150.jpg
B Jacoby
2021-12-26 04:17:00
2022-01-06 04:02:39
5 Ways to combat material changes and non-compliant products