Banned toxin list to add flame retardant
As recently seen in the United States, more pressure to ban the use of flame or fire retardant chemicals in consumer products continues now on an international stage.  These chemicals will likely be added to the list of toxic substances banned under an international treaty to protect human health from pollutants.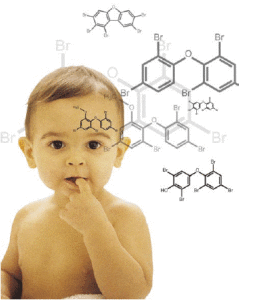 The Stockholm Convention on Persistent Organic Pollutants (Convention) is a global treaty that aims to protect human health and the environment from the effects of persistent organic pollutants (POPs). The Convention has a range of control measures to reduce and, where feasible, eliminate the release of POPs, including emissions of unintentionally produced POPs such as dioxins.
Officials from countries that have signed the Stockholm Convention on Persistent Organic Pollutants were to hold a three-day meeting from Tuesday in Geneva, and are expected to discuss the substance – hexabromocycolododecane, or HBCD.
Animal test data show the substance that is used in building materials and textile products and is widely distributed in Asia, Europe and North America, adversely affects biological reproduction, behavior and immune systems.
https://jacobysolutions.com/wp-content/uploads/2021/11/New-JS-SPOC-logo-small.png
0
0
BillJ
https://jacobysolutions.com/wp-content/uploads/2021/11/New-JS-SPOC-logo-small.png
BillJ
2013-05-03 09:53:04
2013-05-03 09:53:04
Banned toxin list to add flame retardant