Maker of children's nap mats agrees to remove flame retardant chemicals
The chemical commonly known as "TDCPP" or "Tris" [Tris(1,2-dichloro-2-proply) phosphate)] is commonly used as a flame retardant in home furnishings (couches, chairs, pillows, and ottomans) as well as automotive products (seat padding, overhead liners, foams, and infant car seats). In October 2011, California's Office of Environmental Health Hazard Assessment (OEHHA) listed TDCPP as a chemical on Proposition 65 list of chemicals.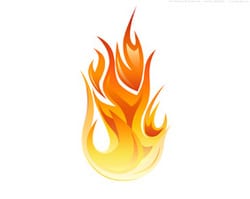 At that time both Retailers and manufacturers were having to balance the competing requirements of Proposition 65 and California's Bureau of Electronic and Appliance Repair, Home Furnishings and Thermal Insulation, which requires furniture and children's products to withstand igniting when exposed to an open flame for up to twelve seconds.
However, on April 15, 2013, the Center for Environmental Health reported reaching an agreement with Peerless Plastics, a company that makes children's nap mats, requiring it to remove the flame retardant chemicals in its products by August 1, 2013.
The agreement was reached under California's Proposition 65 (Prop. 65), which lists chemicals known to the state to cause cancer or reproductive harm and requires companies to warn consumers if their products contain such chemicals.
The center apparently initiated legal action against Peerless and more than 50 other companies earlier this year under Prop. 65 after finding that most of the company's nap mats tested contained flame retardants. According to the center and other advocacy organizations, children are exposed to these chemicals when they leach into the air and settle in dust that children touch and ingest. See Center for Environmental Health Press Release, April 15, 2013.
https://jacobysolutions.com/wp-content/uploads/2023/08/Jacobysolutions-300x150.jpg
0
0
BillJ
https://jacobysolutions.com/wp-content/uploads/2023/08/Jacobysolutions-300x150.jpg
BillJ
2013-05-01 19:17:29
2013-05-01 19:17:29
Maker of children's nap mats agrees to remove flame retardant chemicals