The FTC Announces Changes to Textile Labeling Rules, addressing fiber content and country-of-origin disclosures.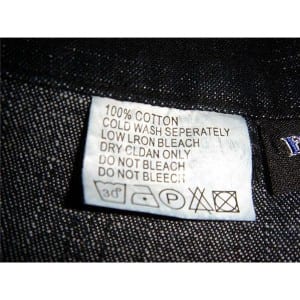 The Rules implement the Textile Fiber Products Identification Act, which requires that certain textiles sold in the United States carry labels disclosing the generic names and percentages by weight of the fibers in the product, the manufacturer or marketer name, and the country where the product was processed or manufactured.
In May 2013, the FTC proposed changes to the Rules and sought public comment. Based on comments received, the agency proposed amendments to the Rules and sought public comments. After weighing the comments it received, the Commission approved the changes announced today, including amendments that would:
incorporate the updated International Organization for Standardization standard establishing generic fiber names for manufactured fibers;
allow certain hang-tags disclosing fiber names and trademarks, and performance information, without the need to disclose the product's full fiber content;
clarify that an imported product's country of origin is the country where it was processed or manufactured, as determined under laws and regulations enforced by U.S. Customs and Border Protection;
better address electronic commerce with revised definitions of "invoice" and "invoice or other paper,"
replace the requirement that guarantors sign continuing guarantees under penalty of perjury with a requirement that they acknowledge that providing a false guaranty is unlawful, and certify that they will actively monitor and ensure compliance with the applicable law; and
clarify the provision identifying textile fiber product categories and products that are exempt from the Act's requirements.
Based on the comments received, the Commission decided not to adopt its proposal to make continuing guaranties effective for one year unless revoked earlier. Thus, continuing guaranties filed with the Commission will remain effective until revoked.
The Commission vote to publish the Federal Register Notice amending the Rules and Regulations under the Textile Fiber Products Identification Act was 4-0. It will be published in the Federal Register soon. The amended Rules will become effective 30 days after the Federal Register Notice is posted.
Unsure how this might impact your product or future product development? Contact us today to see how we can help.

info@jacobysolutions.com

or 866-873-7335 ext. 101
https://jacobysolutions.com/wp-content/uploads/2023/08/Jacobysolutions-300x150.jpg
0
0
BillJ
https://jacobysolutions.com/wp-content/uploads/2023/08/Jacobysolutions-300x150.jpg
BillJ
2014-03-29 12:30:42
2014-03-29 12:30:42
FTC Announces Changes to Textile Labeling Rules