CPSC Approves New Safety Standard for Bassinets and Cradles
At the end of September 2013, the US Consumer Product Safety Commission (CPSC) approved a new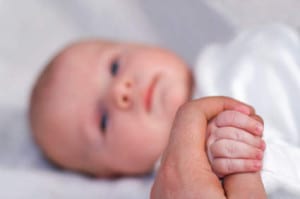 safety standard for bassinets and cradles over the objection of Commissioner Nancy Nord. On October 23, 2013, the Final Rule was published in the Federal Register and is effective six (6) months after the publication date in the Federal Register.
The new standard is based on a voluntary industry standard known as ASTM F2194-13, but places stricter requirements on the pass-fail criterion for the so-called "mattress flatness test." In the mattress flatness test, a cylindrical weight is placed on a seam, and the angle between the weight and the mattress is measured. The voluntary standard allows the test to be performed up to three times, and the results averaged. The new standard, by contrast, does not permit averaging.
In voting against the safety standard, Commissioner Nord urged CPSC to defer to the voluntary standard's averaging methodology. In her view, it is difficult to know if the proposed criterion is any safer than that already being used in the industry. She stated: "although no concrete evidence has been presented that demonstrates a difference in safety between the two criteria, and that alone is sufficient to convince me that the Commission should adopt ASTM's criterion, the voluntary standard also strives to address the variability inherent in manufacturing and testing, and that is something the agency equally should strive to address appropriately."
The new safety standard also imposes a removable bassinet bed stability requirement.
Because of the time required to redesign removable bassinet beds, manufacturers and importers have until eighteen months after the date of publication to comply with the new requirements for removable bassinet beds.
https://jacobysolutions.com/wp-content/uploads/2023/08/Jacobysolutions-300x150.jpg
0
0
BillJ
https://jacobysolutions.com/wp-content/uploads/2023/08/Jacobysolutions-300x150.jpg
BillJ
2013-10-23 08:07:24
2013-10-23 08:07:24
CPSC Approves New Safety Standard for Bassinets and Cradles