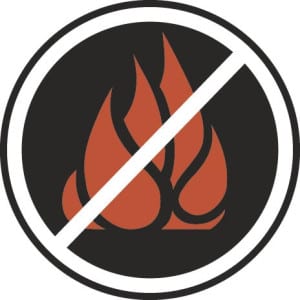 Proposed amendment, House Bill 2934 (Decrease Unsafe Toxins Act), will amend the CPSIA to ban flame retardant chemicals from use in resilient filling materials in children's products.
The proposed amendment would require manufacturers of children's products which contain resilient filling materials, such as high chairs, strollers, infant walkers, booster seats, car seats, changing pads, floor play mats, highchair pads, highchairs, infant swings, bassinets, infant seats, infant bouncers, nursing pads, playards, playpen side pads, infant mattresses, infant mattress pads, and portable hook-on chairs to not contain more than 1,000 ppm of flame retardant chemicals.
Currently, strollers, infant carriers, and nursing pillows have been exempt from California's Furniture Flammability Standard Technical Bulletin (TB117) since 2010 and the proposed revision of California's (TB117-2013) includes a provision to exempt 17 more baby and infant products from the standard. This is due to the State agency's understanding that these products do not present a significant fire hazard.
Since California has been the "de facto standard" for flammability in upholstered products, the bill is seen to bring into harmonization the changes in TB117 and the CPSIA.
Do you have questions about Flame Retardants in your product?
Jacoby Solutions provides consulting services for compliance related issues.
Contact Us Today if you need help in this area!
https://jacobysolutions.com/wp-content/uploads/2023/08/Jacobysolutions-300x150.jpg
0
0
BillJ
https://jacobysolutions.com/wp-content/uploads/2023/08/Jacobysolutions-300x150.jpg
BillJ
2013-08-07 14:16:00
2013-08-07 14:16:00
Proposed Amendment includes Flame Retardants in Children's Products